Building a Telehawk
PG 5
Well, I'm FINALLY getting back to this project.....
Here's the top plates after planing. These pieces are figured birdseye, extra care must be taken in that the eyes chip out very easily when planing. Leave extra and sand them down to final thickness.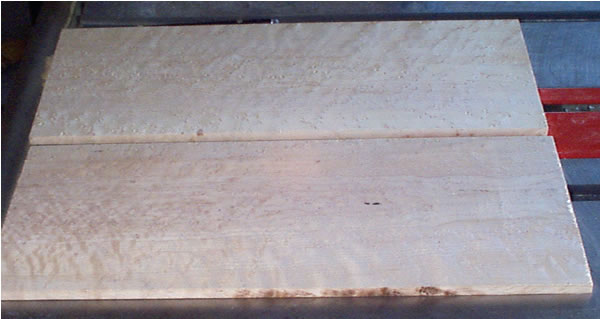 At this point I clamp the plates between a couple 1/2" or 3/4" scrap boards and set them aside. The clamping helps keep them from moving before I'm ready to use them. Alternatively, you could wait on cutting the plates until you are ready to use them.
Now after much sanding and work with a cabinet scraper (A scraper is a wonderful thing, much quicker and better than sanding) the neck profile is almost perfect...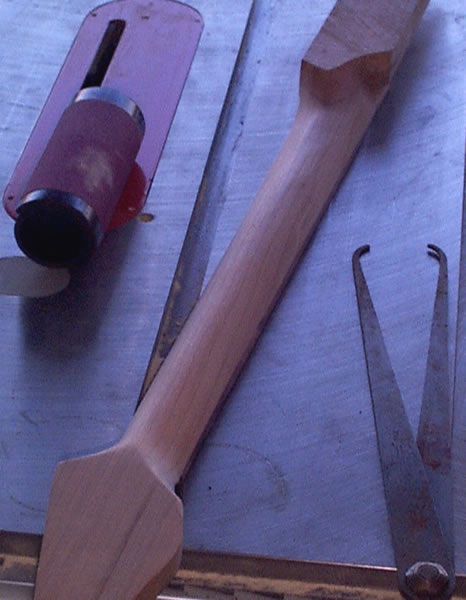 You can see in the picture the calipers used to check thickness and ensure it's uniform, and my shop made round sanding block (see "repair tips").
It is now ready to glue on the wings...
Carefully check all the alignments and make any adjustments first... I use plenty of clamps and glue up on a very flat surface (my tablesaw)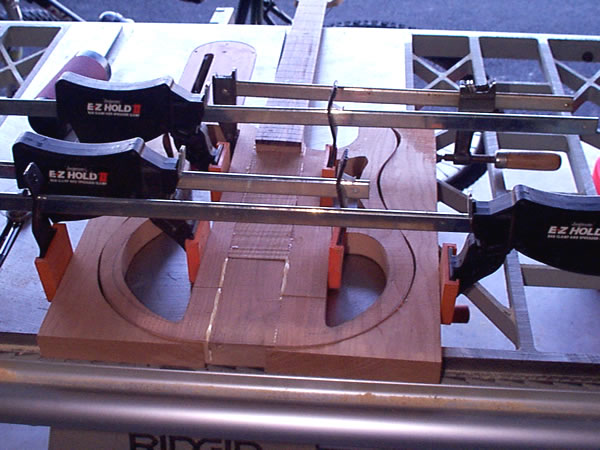 Note that I kept the outside pieces from when I profiled the wings, and now use them as form fitting cauls...
More soon........